Isabellad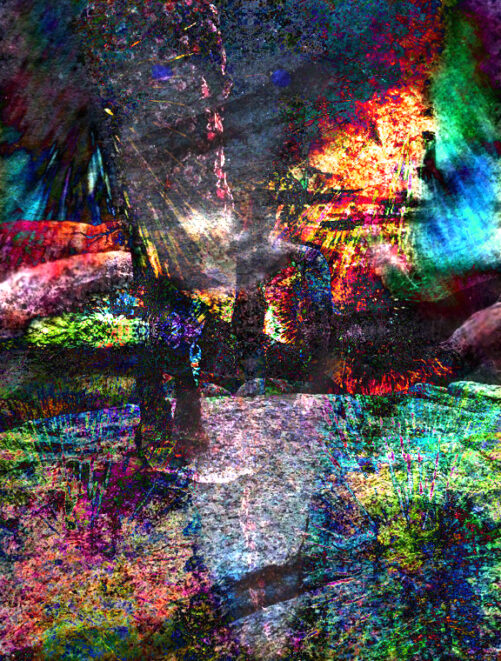 This piece is a beautiful abstract digital painting that once featured a woman's face in forward view. The woman's face was made up of different shades of pink, with dreadlocks and a loose white wool dress shirt. None of these things are visible now. The background contains the fireworks that were set off in my heart when I first saw her face.
Oh, Isabellad! Did I have any idea that this artwork without you would turn out so radically better than it looked with your face engraved and enlightened through all the various fibers? The only remnants are your eyes and the triangular stretch of skin beneath your neck. Do you remember when I photoshopped chunks of meat across your body? You were a dryad, a soft girl, an influencer before influencers were born. What are you doing now?
You're probably not looking at this artwork, and you probably never will again. But I think you'd like it better now, without you in it.